call to find your desired products
Contact Us Directly For More Information Or Leave A Message Below And We'll Get Back To You ASAP
Plot No. 88, Machhe Industrial Estate, Machhe, Belgaum, Karnataka – 590014 (INDIA) | Web: www.hyloc.co.in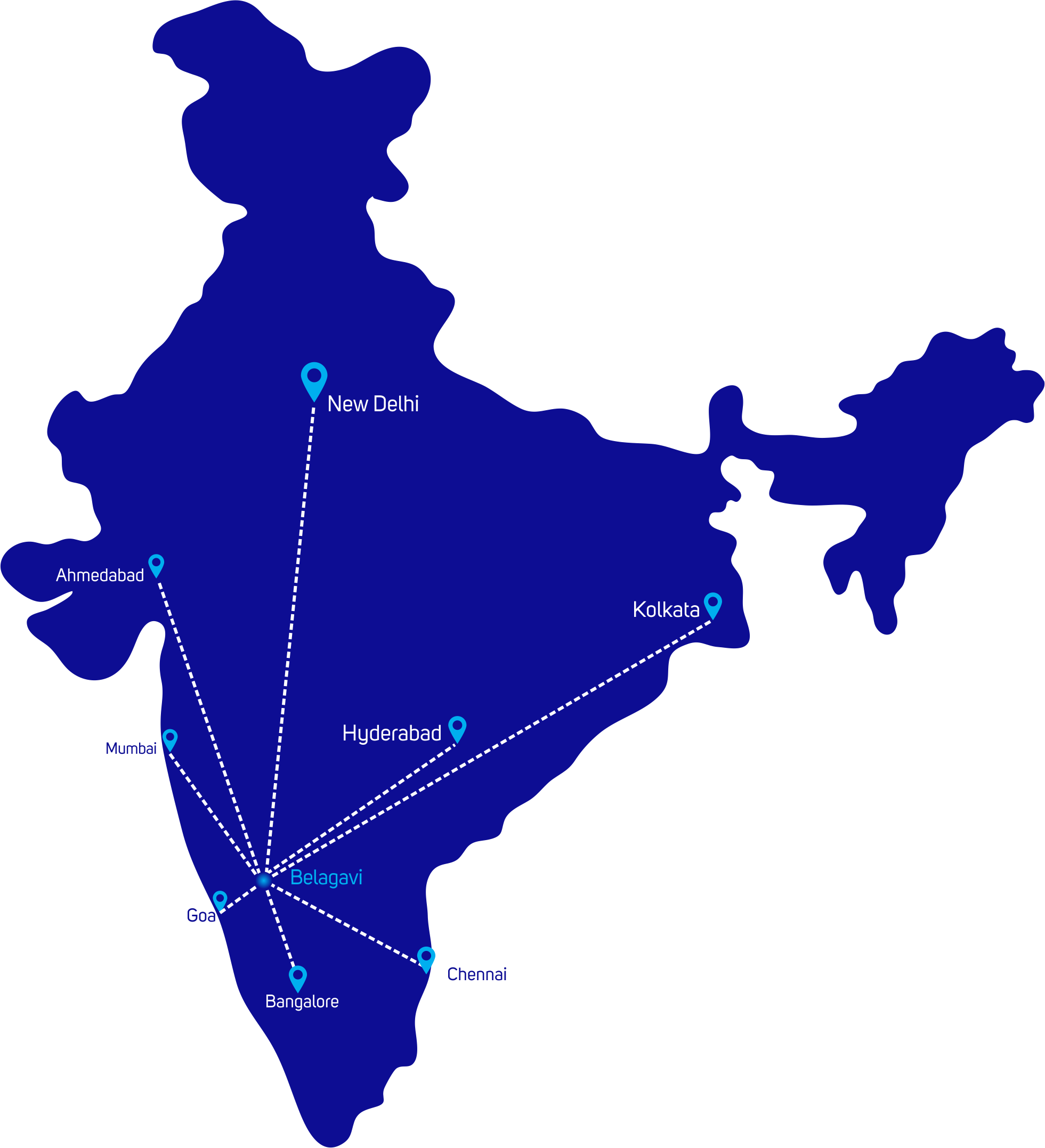 Railways: Belagavi has a very well-connected rail network. It is connected to almost all the major cities of South India. Trains are also available for Pune, Mumbai, Jodhapur, Ajamer, Ahmedabad, Hyderabad, Delhi, Eranakulam. Belagavi is connected to Bangalore (via Londa), to Mumbai (via Miraj), Vasco da Gama. It takes 12 hrs from Belagavi to Bangalore and 12 hrs to Mumbai. There is a daily express train to H. Nizamuddin (Delhi) from Belagavi and the journey takes about 35 hrs.
Roadways: Belagavi is connected to most of the places in South and West India by road. The main bus stand is situated near the old town area. We can say that Belagavi is like a MIDWAY between Mumbai and Bangalore. It falls on the Pune-Bangalore highway.
Airways: Belagavi is Connected to Bengaluru by air the airport is around 7 K.M from city and is situated in Sambra. At Present Air-India/Alliance Air t is Operating From Belagavi.